A Message from Michael J. Schaeffer Jr.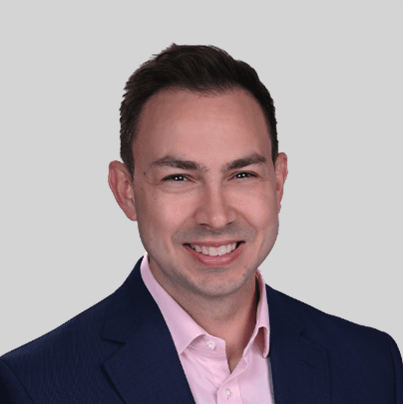 October 3, 2023
Dear Friends and Colleagues:
I am very pleased to serve you as the President of the Business Valuation Association (BVA) for the upcoming 2023/2024 season. It is with great excitement that I, along with my fellow board members, convey the following message:
WE'RE BACK!!
As you all know, our programming was dialed back materially during the past few years as a result of the COVID-19 pandemic. While there were occasional webinars and events, we missed the opportunity to get together in-person to learn about current issues and hear from our esteemed friends and colleagues. The Board of Directors of the BVA has been busy over the last couple months deliberating as to the best path forward. Based upon feedback received from our survey, it appears there exists a continued interest and excitement for the BVA. As the saying goes, "We're getting the band back together!"
We have a multi-talented group of officers and Board members for the 2023/2024 season.
2023-2024 CALENDAR
In keeping with our mission to promote excellence within the business valuation community of Chicagoland, the BVA Board is committed to securing an impressive lineup of nationally recognized experts to present on leading-edge topics. Potential speakers include prominent practitioners and thought leaders in the field of business valuation. Please contact any of us with the names of subject matter experts in our field or with issues of general interest impacting the greater Chicago area.
While our full calendar is a work in progress, we will begin our season with a fair value panel presentation discussion in November followed by a co-hosted event with the Chicago ASA Chapter, the annual BVA-ASA Capital Markets Outlook.
BVA's November Kickoff   
"Surviving Audit Review Season: A Panel Discussion"
November 2023
BVA-ASA Capital Markets Outlook
January 2024
BVA co-hosts this annual event with the Chicago Chapter of the American Society of Appraisers. 
Details will be announced as they become available in October.
Our board members are also in contact with other speakers for the upcoming year. These speakers include prominent figures, practitioners and thought leaders in the field of business valuation.
MEMBERSHIP
As a nonprofit professional organization, the BVA is entirely dependent on membership dues and meeting fees to fund our activities. Your commitment is critical to our ability to attract outstanding   speakers and to pay for the expenses of the organization. The annual dues remain $100.00 per person, an outstanding value when considering the availability of CPEs and networking opportunities that come with attending the BVA's meetings. Membership will be rolling and you will receive notification a month prior to your renewal date.
Register today for membership on our Website and JOIN BVA TODAY!
The regular registration fees for BVA presentations for the 2023/2024 season are as follows:
Registration                                                           Member             Non-member
Prior to Week of Program                                   $55.00                      $90.00
Week of Program                                                    $80.00                     $95.00
At-the-Door (cash or check)                           $100.00                    $100.00
Please make room in your 2023/2024 professional education budget to become a member and attend as many of these meetings as possible. Strong membership brings greater opportunities to learn from one another and both broaden and deepen our knowledge base as practitioners. We hope you'll agree and become an active member of BVA.
I look forward to seeing all of you in November!
Michael