A Message from Catalin Cociuba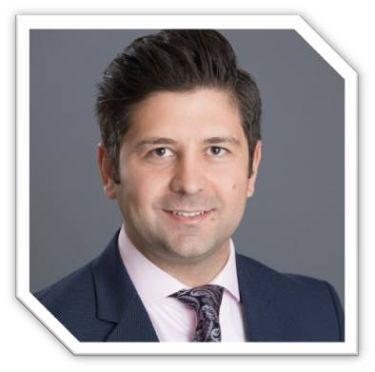 September 4, 2019
Dear Friends and Colleagues:
I am honored to serve you as the incoming President of the Business Valuation Association (BVA) Board for the 2019-2020 Season. We have a multi-talented group this year. Please take a few minutes and read about members of BVA's Board on this, our brand new website.   
In keeping with our mission to promote excellence within the business valuation community, the BVA Board is busy securing an impressive line-up of nationally recognized experts to present on leading-edge topics. Potential speakers include prominent practitioners and thought leaders in the field of business valuation. Please contact us with any suggestions you'd like to offer or connections you may have. We are also open to bringing in subject matter experts to address issues impacting the business climate in Chicago and beyond.
NEW WEBSITE
We are excited about our new look! For optimal viewing of the site, we recommend using either Chrome or Firefox. Apart from the updated design, the website now offers simplified member enrollment and renewal as well as a faster registration process for events. It also allows us to send emails to both our member and non-member lists. Please add info@businessvaluationassociation.org to your address book to ensure that you receive event notifications.
Over time, we want to add more robust news, resources, social media connections, and networking opportunities for members. Our objective is to make the website not only informational but a recruiting tool to grow BVA's membership. 
Finally, we ask your patience as we all learn to navigate the new site and make full use of its capabilities.
MEMBERSHIP
As a nonprofit professional organization, your commitment is critical to our ability to attract outstanding speakers and to pay for the expenses of the organization. Please make room in your 2019/2020 professional education budget for BVA membership and plan on attending as many of our meetings as possible. The annual dues remain $100.00 per person—an outstanding value when considering the availability of CPEs and networking opportunities that come with attending BVA's Lunch 'N Learn meetings. Membership will be rolling and you will receive notification a month prior to your renewal date. Members receive significantly discounted admission to meetings from September through May.  
The event fees for BVA's Lunch 'N Learn meetings are as follows:
Registration                                                           Member             Non-member
Prior to Week of Program                                   $60.00                      $95.00
Week of Program                                                    $85.00                    $100.00
At-the-Door (cash or check)                           $105.00                    $105.00
The early-bird savings from just three meetings cover your annual dues. To become a member or renew an existing membership simply click here or visit the website and find the buttons that say JOIN BVA TODAY! You'll be asked for some initial info and your payment choice. You'll then receive a confirmation email and be asked to complete a member profile that will help us know who you are. Since we are building a brand new database we ask renewing members to complete the member profile. 
2019-2020 CALENDAR
While our full calendar is a work in process, we can tell you now of three events:
BVA's September Kickoff   
"Fair Vale for Reporting Purposes: A Panel Discussion"
Thursday, September 19, 2019    11:45 a.m. - 1:45 p.m.   The Standard Club, Chicago
A panel of exceptional valuators will offer their expert insights regarding fair-value-related issues from a financial reporting perspective.
Panelists include: Dan Lynn of Deloitte, Rebecca Nelson of Duff & Phelps, and Evan Sussholz of Ernst & Young.
Gary Frantzen of Frantzen Valuation Specialists will moderate the fair value panel discussion. 
Click here to learn more about this event and to register.

BVA-ASA Capital Markets Outlook
January 2020
BVA co-hosts this annual event with the Chicago Chapter of the American Society of Appraisers. 
Details will be announced as they become available in October.
Valuation Issues in the Cannabis and Hemp Industries
February 20, 2020
SPEAKER: Ron Seigneur, MBA, CPA/ABV, AASA, CVA of the firm Seigneur Gustafson LLP,  Lakewood, Colorado
More information will follow.
Strong membership brings greater opportunities to learn from one another and both broaden and deepen our knowledge base as practitioners. Top-notch valuations start with top-notch valuators. We hope you'll agree and become an active member of BVA.
I look forward to seeing all of you in September!
Catalin